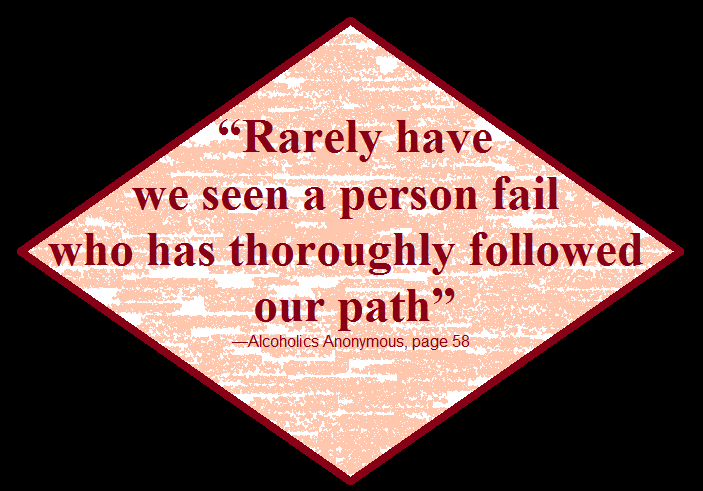 Van

Alstyne
Group
Meeting Schedule
Sundays
6pm (Open - Discussion)
Last Sunday of every month is a Speaker Meeting and is also Birthday Night! Come celebrate with us whether you are celebrating a monthly birthday or an annual birthday.
Tuesdays
6pm (Open - Discussion)
On thethird Tuesday of every month, the Group Conscience Meeting is held immediately following the 6pm meeting.
Wednesdays
6pm (Open - 12 & 12/Big Book)
Thursdays
6pm (Open - Women's Discussion) Though this meeting is intended for women to discuss AA topics with other women, in accordance with AA's Third Tradition, the meeting will remain open to anyone who considers themselves an AA member, male or female. No member of AA will be turned away (see below).*
Fridays
6pm (Open - Discussion)
We meet three times a week at the First United Methodist Church in Van Alstyne, Texas on the top floor of the main building (see picture and map below.) All meetings are OPEN to those interested in AA. The Church is a non-smoking facility.
* The above meetings are listed with the Dallas Intergroup Association
All members of Alcoholics Anonymous are welcome at any meetings listed on the Dallas Intergroup website. Area groups follow the Third Tradition, therefore regardless of the meeting format (Men's, Women's, Young People, Seniors, etc.) members are welcome. Any member blocked from a meeting listed on this website should report the incident to:

Janis R., the Executive Director via the Contact Page.
- excerpt from the Dallas Intergroup Association MEETINGS page.
Above is the main entrance to the sanctuary at the corner of S. Preston and E. Fulton Streets.
Below

is the side entrance on S. Preston. Enter through this door for meetings. Other doors are likely to be locked. Go up one flight of stairs. The meetings are held in the room at the southeast corner of the building.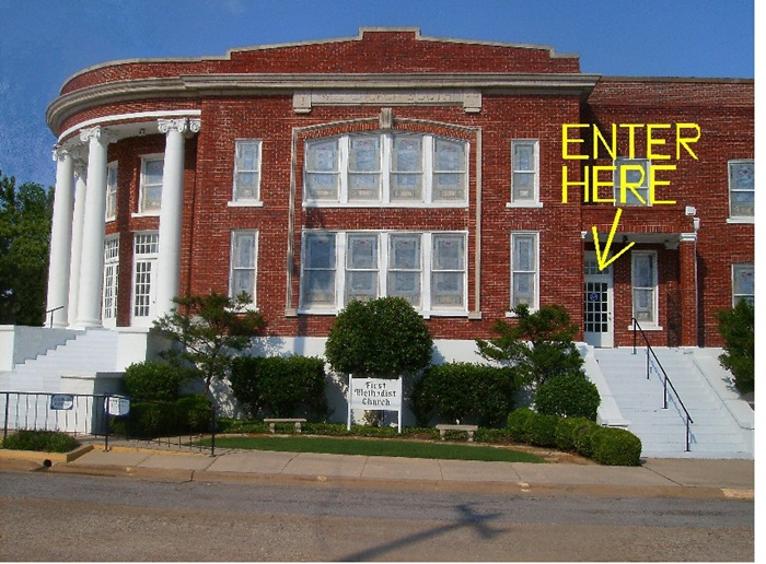 First United Methodist Church of Van Alstyne

303 South Preston Street, Van Alstyne, TX 75495
Above is the physical address for the Church, not a U. S. P. S. mailing address for the Group or the Church. For the Church mailing address, please refer to their website, HERE.

Though the Van Alstyne Group is not affiliated with the Methodist Church, the Group is grateful for their generosity in allowing us to meet at the Church.
GROUP MAILING ADDRESS:
Van Alstyne Group

(temporarily no mailing address)
or e-Mail us at

________________________________________________
Find Meetings in Area 65

Dallas/Ft. Worth
and surrounding areas
Dallas Intergroup Association

or

________________________________________________

Find

National and International
Meetings
(also, a list of intergroups in U. S. and Canada)